I've seen some people claim that Rukia/Renji is a tragic relationship, and while I agree that's how it started I also think if you look at the arc of their relationship you'll see that probably isn't what KT intended.

To argue my point I want to go through the history of Rukia and Renji's relationship:

We learn about Rukia and Renji's shared childhood through flashback. They were great friends:




Until they enrolled in the Soul Academy. There Rukia and Renji were put in separate classes, and there is a scene where we learn that Rukia hasn't made any new friends (while Renji has bonded with Kira already):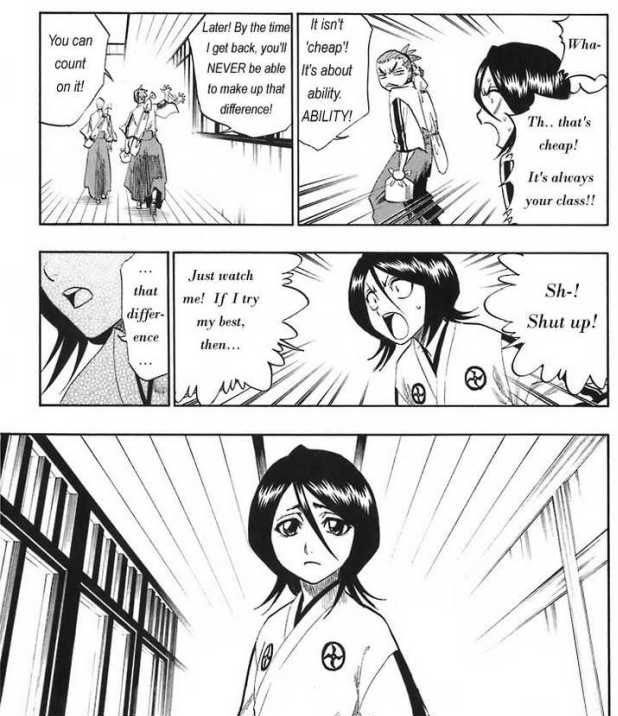 In other words they didn't seem as close as they were. The way I interpret the scene between them in "Prelude for the straying stars" is that Rukia was feeling lonely and perhaps like she was being left behind by Renji.

(I think the reason Renji was rubbing his ("academic") success in Rukia's face is because he was still immature at this point and jealous of Rukia's abilities.)

So when Byakuya offered Rukia the adoption into the Kuchiki clan Rukia might have taken Renji's congratulation as confirmation that he didn't care about her anymore.



As we know they spent the next 40 years apart. But Renji was always trying to gain a higher statues and/or the strength to defeat Byakuya so he could reconnect with Rukia.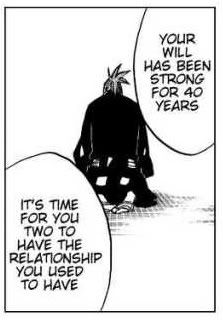 (Some might think that because we don't see Rukia thinking about Renji this is somehow a sign that she didn't care about him as much as he cared about her, but I beg the differ. I share some of Rukia's issues (problems making new friends and an inferiority complex) and have a theory that another thing we might share is the tendency to repress or refuse to deal with problems or painful memories. In other words, I think Rukia losing Renji was too painful for her to deal with, so she repressed her memories/love for him.)

When Renji and Byakuya is sent to retrieve Rukia, Renji is at first convinced Byakuya will save Rukia. When he doesn't Renji is disappointed, and tries to give Rukia some hope by telling her Ichigo is still alive.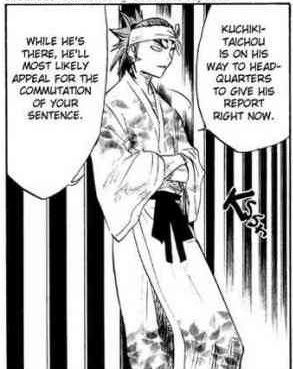 But until his fight with Ichigo Renji didn't believe there was any way of saving Rukia.



After the fight Renji's attitude as changed and he achieves bankai and fights Byakuya in an effort to save Rukia. As we all know Renji is defeated by Byakuya, and the last thing he thinks about before he "dies" is Rukia and their separation.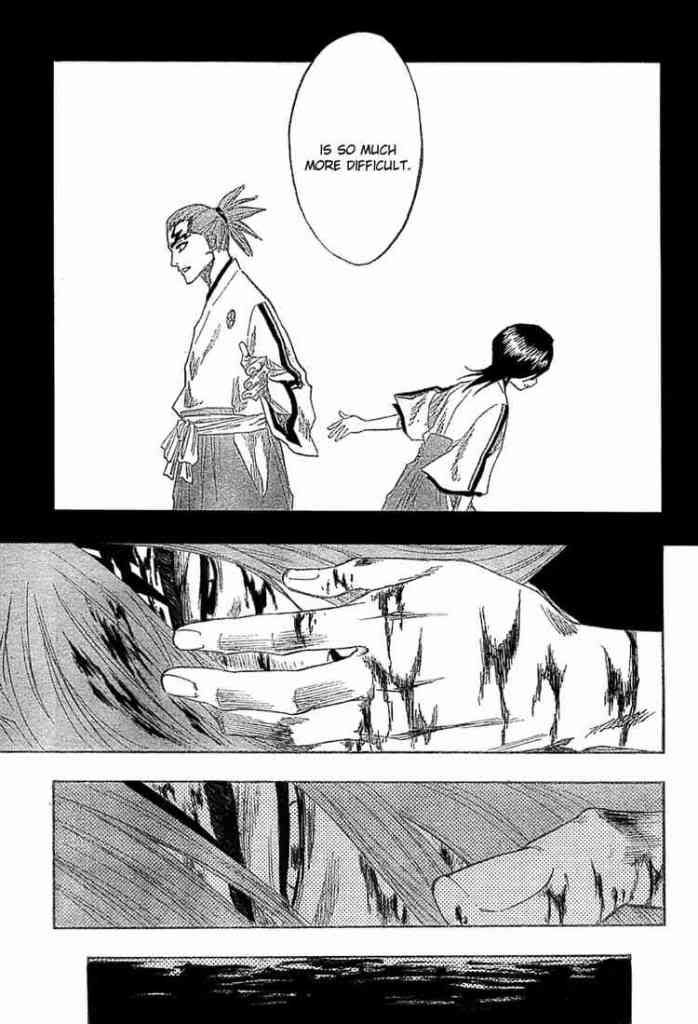 Now if Rukia/Renji was meant to be a tragic pairing I think Renji would have actually died here. Is there any better end to a tragic pairing then the man dying while think of the girl he failed?

But as we all know Renji survived. And not only that he also has a reconciliation scene with Rukia.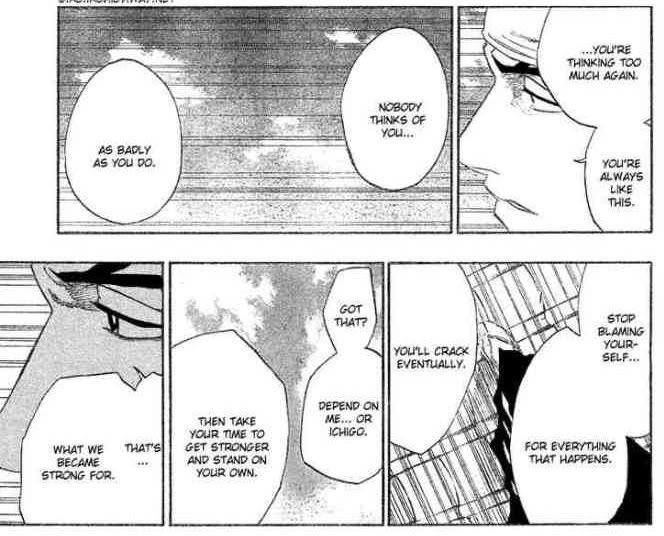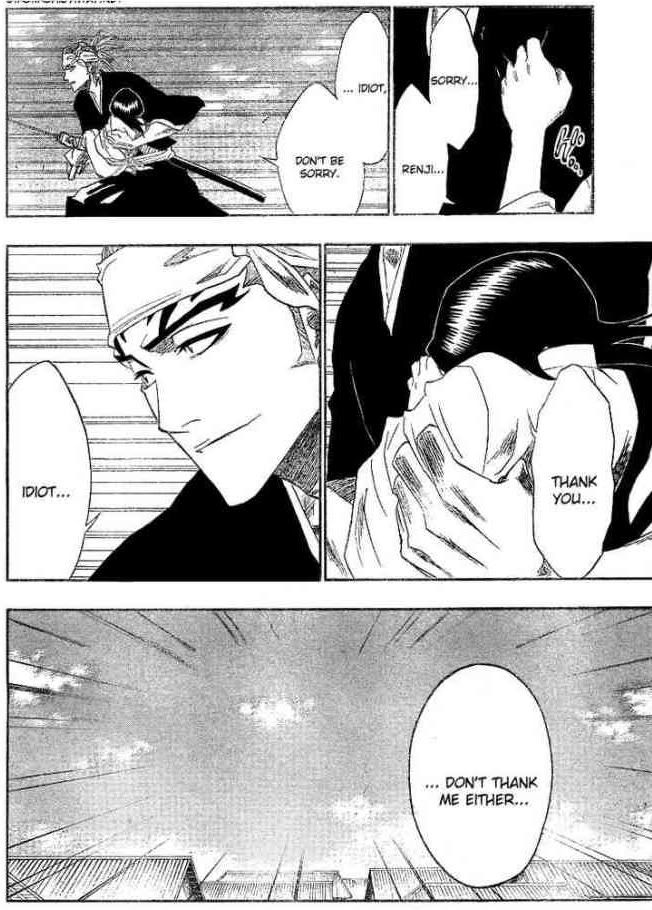 This scene shows us Rukia and Renji healing their broken relationship. Rukia finally understands that Renji does care about her, and that she has friends she can depend on, who (unlike herself) thinks she is worth saving.

The later scene where Renji refuses to let go of Rukia is another sign they are reconciling. Renji has learned that letting go of Rukia was a mistake, a mistake he won't repeat.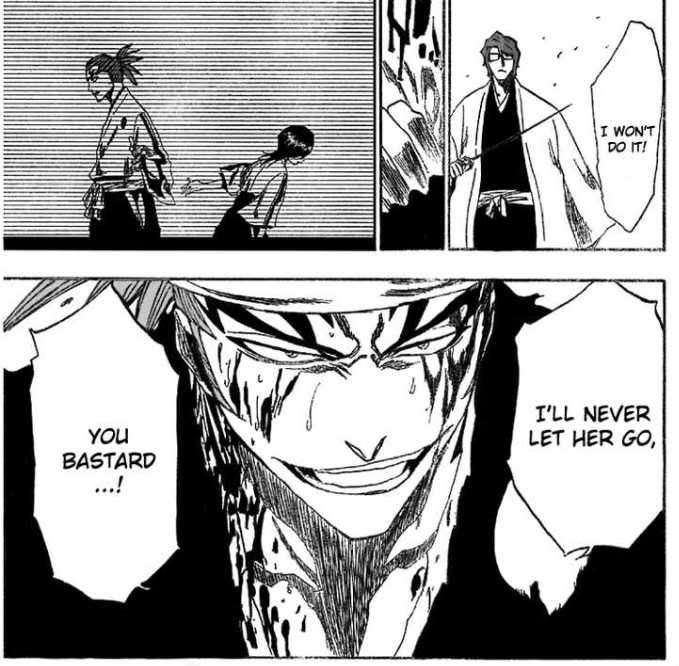 When Rukia and Renji reappear in the manga we see they have indeed resumed their previous relationship (as Ikkaku put it):

They collaborate in kicking some sense into Ichigo: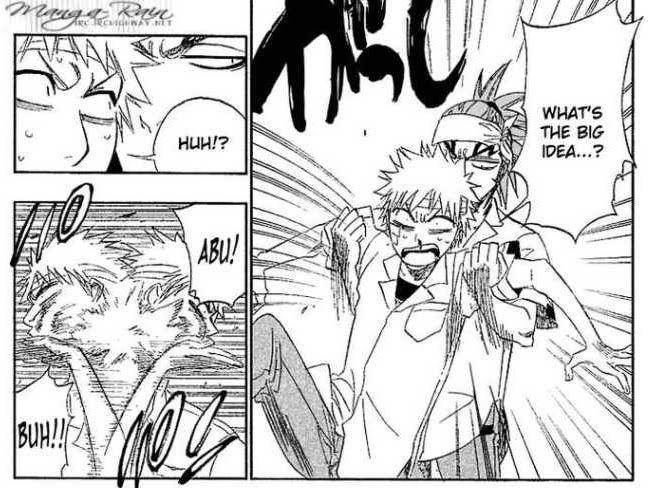 They collaborate in doing a show (Rukia) and tell (Renji) about what the Arrancar are: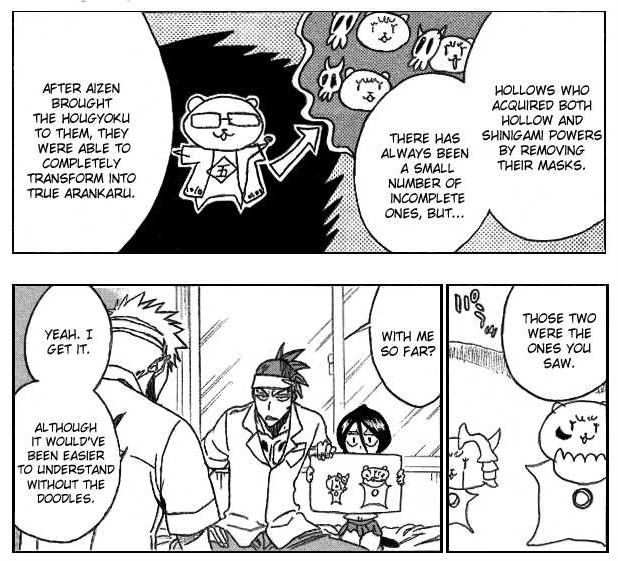 They come to help Ichigo and Co. out together:




They do a tagteam punch on Ichigo for being a dumbass: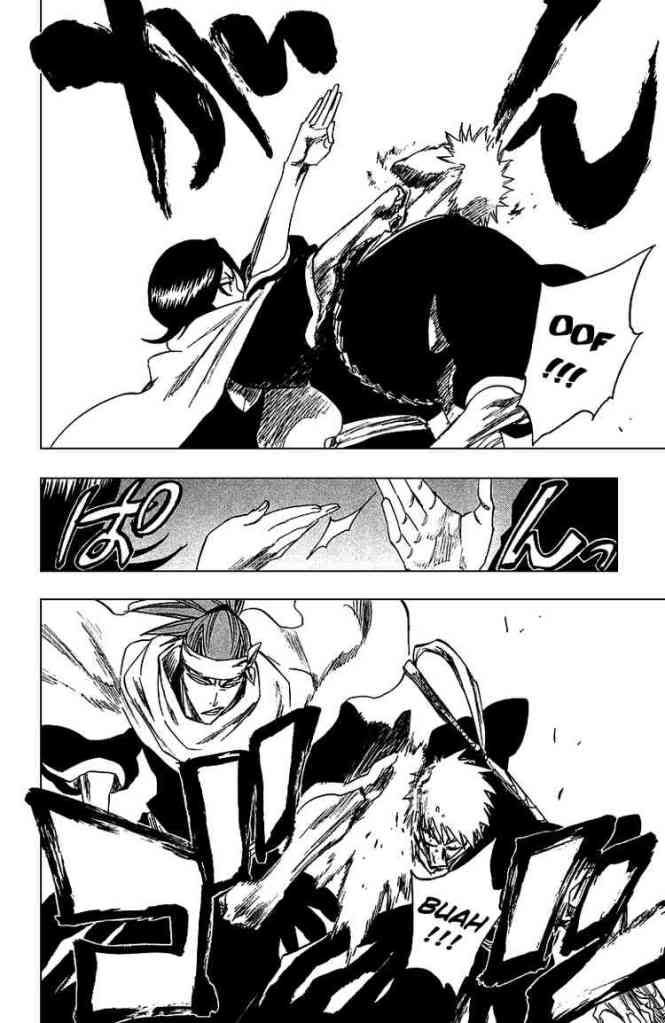 (And my favorite) Renji telling Ichigo he needs to respect Rukia as a warrior:





In conclusion


While Rukia and Renji's relationship might have been introduced as a tragic relationship they moved past that. The theme of their relationship isn't tragedy or unrequited love, but rather what Renji remembered Yumichika saying during his fight with Byakuya:



"Tearing "it" apart is always easier then making "it". Compared to letting it fall apart, trying to hold it together... is so much more difficult."

It would have been so easy for Renji to let go of Rukia, or for Rukia to stop caring about Renji (which she obviously hasn't since she was hurt when he said he didn't care if she died and was worried about him when he almost died), but they decided to hold on. This is why I believe Rukia and Renji's relationship is there to show us that although some relationship are (so) hard to hold together (that we might almost die to rebuild them), they can be rebuilt. And it is worth the pain because we are stronger together.